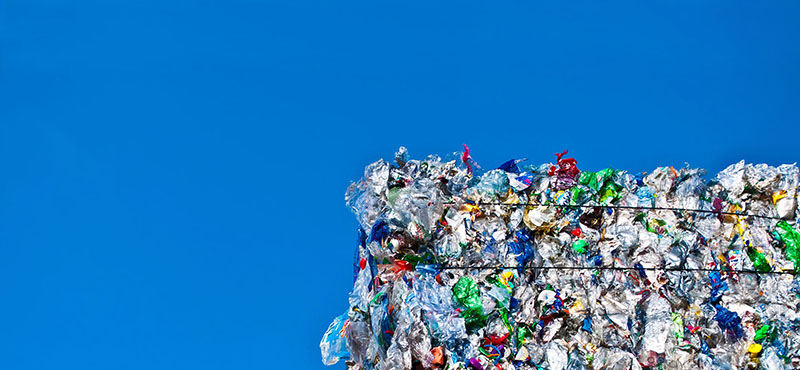 Sustainability
Environment, sustainability and recycling are three keywords for us at Scanfill.
This applies both in terms of the material we produce for our customers, but also in the everyday life we ​​live. Some examples are that the surplus energy produced in the factory heats up our offices, and we save energy by recycling the plastic we produce and using it in several ways. In addition, our material halves the greenhouse gas emissions compared to traditional materials, and Scanfill BIO further reduces them. 
Is plastic a part of a sustainable society? 
Absolutely. It is the best material for increasing sustainability, reducing the impact on the environment in order to achieve a successful spiral economy. We at Scanfill work with a material that is 100% recyclable and already today meets the environmental goals of the future. We work with a resource efficient packaging material that can increase production rates, which reduce CO2 emissions. We also reuse our entire in-house waste.
We see waste as a valuable new raw material – which is a cornerstone of a sustainable society and a circular economy. The cycle is endless and therefore plastic is part of a sustainable society.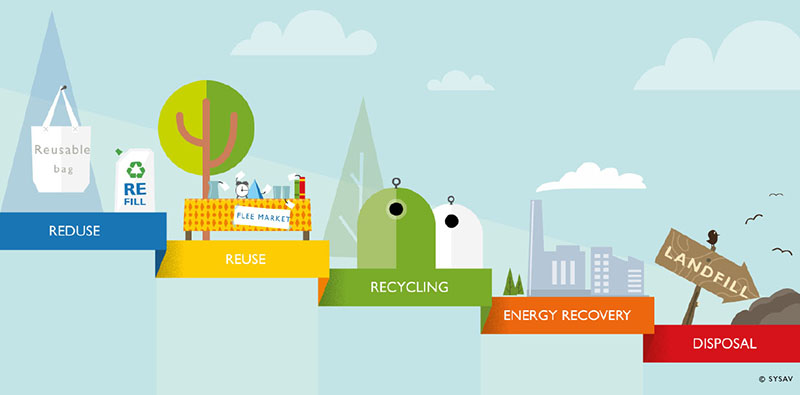 Scanfill strives for the most sustainable production chain possible. According to the model above from SYSAV, we aim to reduce the amount of plastic in the packaging material. Our goal is to optimize the use of materials according to the customer's packaging requirements (step 1 – Reduce). Scanfill, together with the Polykemi Group, works extensively with recycling and sees great potential in both industrially recycled and consumer recycled raw materials (Step 3 – Recycling). 
Read more about the benefits of plastic  →