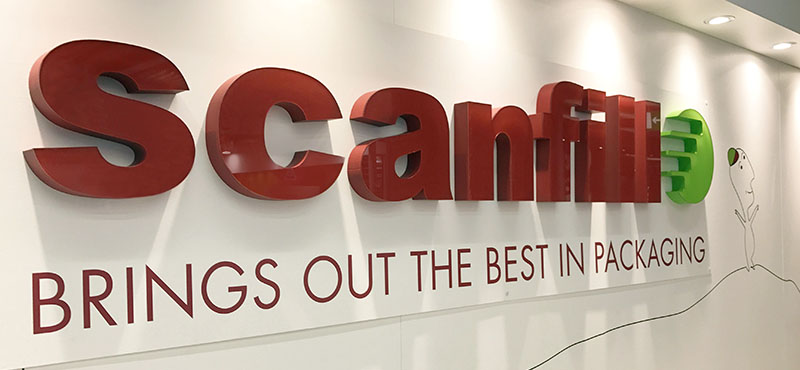 About Scanfill
Scanfill – the environmentally friendly alternative for long-term sustainability. 
Scanfill AB, whose overall business model is environmentally friendly and sustainable packaging material, is a fully owned subsidiary of Polykemi AB. We care about the earth's resources and work consciously to ensure our products have as little impact on the environment as possible; sustainable packaging material for us is essential.  
We work consciously to ensure our products have as little impact on the environment as possible. 
Half of the material composition that Scanfill manufactures is mineral based, which is a non-oil based raw material. The other half consists of polypropylene or polyethylene. The combination in Scanfill's material is approved for contact with food. Scanfill works with both conventional and bio-based plastics, which are 100% recyclable.  
Strategically positioned 
Strategically, Scanfill is located in southern Sweden to quickly and easily reach all of Sweden and large parts of northern Europe with quick access and connections to major roads. Located in Ystad, Sweden, you find our head office with production. We also have production in Kunshan, China, outside Shanghai. We also have offices and agents around Europe to be close to our customers.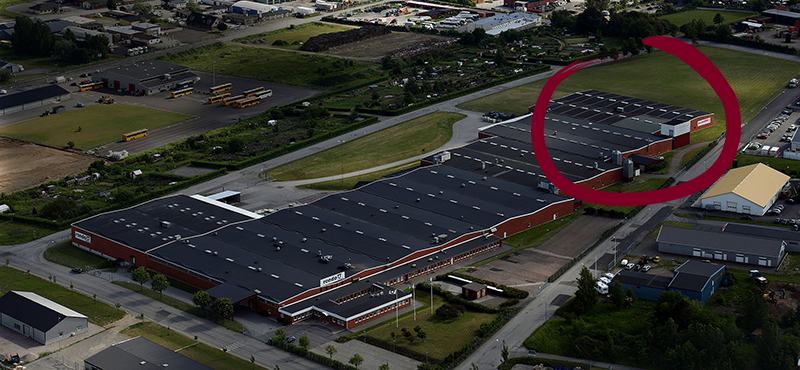 Sustainable packaging material – for the customer, the environment and the future
We always focus on the customer and tailor our solutions according to your requirements and requests. We develop different concepts for the different purposes and requirements that our customers set.
In 2018, Scanfill had a turnover of 44 million SEK and delivered 3000 tons of material. We have been manufacturing in Ystad since its founding in 2008, and also in Chinese Kunshan since 2015. We are certified according to both ISO 9001 and ISO 14001.
Scanfill AB is a Swedish, innovative knowledge-based company that delivers world-class end products – and which also fulfil today's ecological demands in regard to sustainability and the environment. 
Scanfill AB, Box 14, SE-271 21 Ystad, Sweden
Visiting address: Bronsgatan 8
GPS coordinates – transports to and from us:
55.444980, 13.843319
Phone: +46 411 170 30  |   scanfill@scanfill.se
Organization number: 556765-0048  |  VAT number: SE556765004801