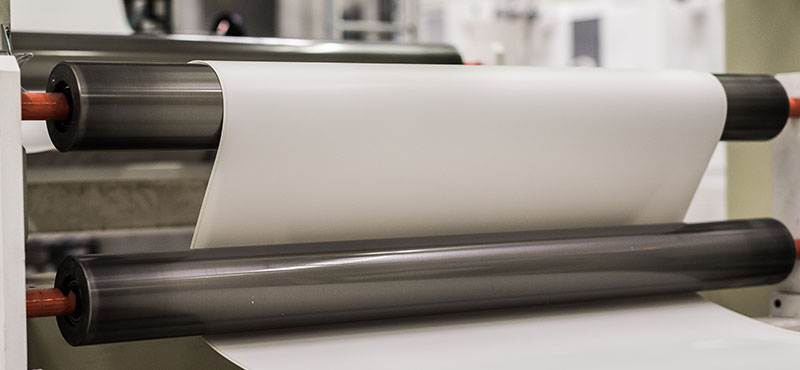 Foil extrusion
Our motto at Scanfill is: stronger, faster and greener and we offer the granules Scanfill Foil and Scanfill BIO Foil for foil extrusion.
The granules can be extruded in mono-layer and multi-layer structures, often with existing equipment. The construction of the layers depends on what kind of final product is being packed or what kind of feeling is requested for the surface layers. Scanfill's matte finish and soft-touch-feeling automatically appears by extrusion.
The Scanfill Foil and BIO Foil granules are developed to be a 100% "ready to use"-material in the extrusion phase. It is not a masterbatch – it is a compound.
Lower environmental impact 
Scanfill's material concept, by polymer reduction, adds huge environmental advantages to competing material groups. Our advantage is that we use only half as much polymer in our material.
As a result of this the LCA (Life Cycle Analysis) shows between 40 to over 60% lower CO2-impact during the whole life of the end product.
Our materials for foil extrusion