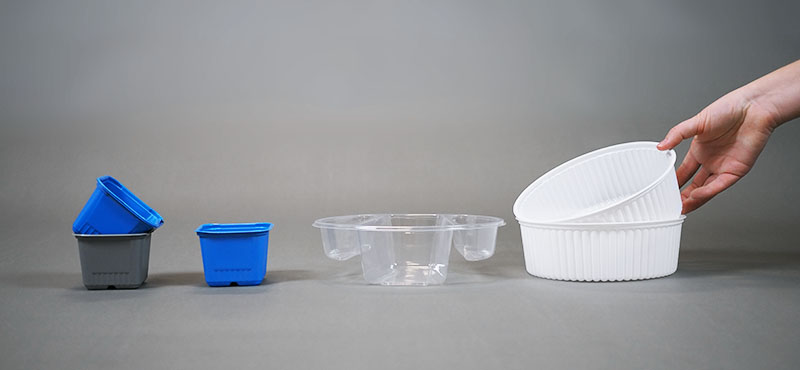 Scanfoil PS (polystyrene)
Scanfoil PS is our thermoforming grade that can be produced with PS or HIPS with both color and high transparency, all for different demanding purposes.
This material is easy to form. We can customer adapt with different levels of transparency and high/low impact.
PS is a very stiff and hard material, suitable for multiple purposes for both food packaging, technical trays, and many other industrial packaging solutions. Scanfoil PS has a tremendous snap-ability effect that can be used to detach part of the packaging to leave the rest intact, like a multi-pack solution.
Options and Features
We can color Scanfoil PS in multiple and dual colors, including Carbon Black Free dark colors, even black.
ESD (Electrostatic Discharge) options are also available, giving you the possibility to use Scanfoil PS for more technical applications. This feature helps you to keep the advanced technical applications safe from static discharges.
Recycled content
Post Industrial Recycled material could be mixed into our foil to have a positive impact on the environment and save CO2.
Read more about environmental benefits regarding our materials for plastic packaging made from PP, PS, PET, and rPET from recycled packaging.
---
Data sheets