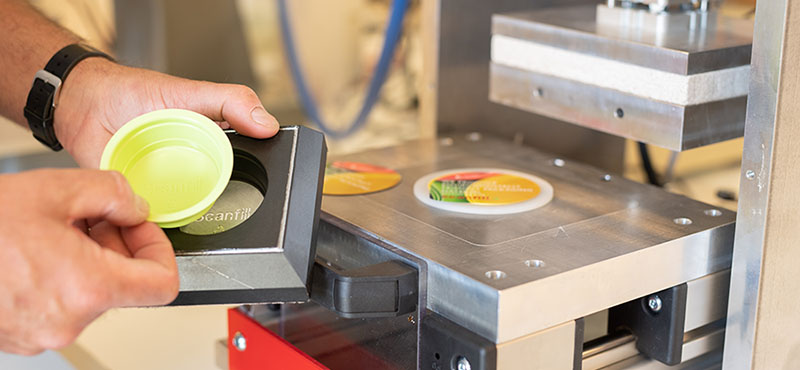 Prototypes
An important part of the packaging development is the design of the packaging and the packaging material.
At the Scanfill laboratory, we have all the equipment and knowledge to help you all the way through the process of a custom made prototype, which enables you to see and feel a real life packaging.
Thermoforming 
We have about a dozen tools in different shapes. Should none of these fit your product, we can easily make the tools specially designed for your needs.
Read more about thermoforming  →

Packing
If you want to pack your product in order to test any specific characteristics, we have the ability to do that in a variety of standard formats. We pack the product prototype and weld on a top film or a cap. The top film can be either with or without printing. We have by then, together, created a prototype consisting of the chosen materials and components you intend to use.

Sealing
If you want to test how the packaging feels to open, a prototype is a good way. We can investigate whether to work with PEEL or a permanent seal in the packaging.
With information from you about what to pack, we design the packaging material with regards to oxygen (OTR) and water permeability (WVTR) to get the best life length for the food and minimal food waste.