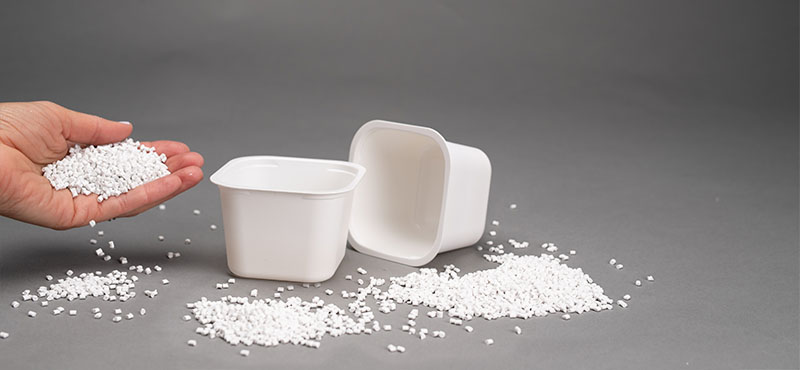 Scanfill Injection
Scanfill Injection, for injection moulding, is easy flowing and based on polypropylene (PP). It has a higher stiffness, strength and weight, but a lower environmental impact than other materials on the market. 
Our material reduces polymer content and thanks to the mineral, the material becomes stiffer, which enables down gauging (weight compensation).
Scanfill Injection can be used as a reinforcing agent (masterbatch) in existing products or tools and has advantages in IML (In Mould Labelling). When the label is placed in the mould before the packaging is formed, air is easier extracted from the space between the label and the packaging, making it easier to attach.
In order to weight-compensate the material, modified moulds are needed, or else the product will become heavier.
Therefore, for best results, we offer assistance from the start of the project or customized filler contents for every project.
Other suitable applications are where increased rigidity is required, or where increased weight can be an advantage. 
Read more about our other material for injection moulding