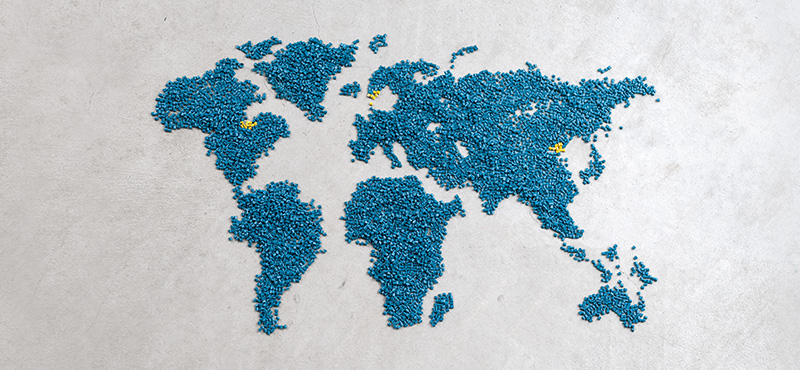 Polykemi Group
Our goal is to make customer adapted plastic compounds better than anyone else in the world. 
We have had the same goal since 1968 and we will continue to strive for it. Polykemi is a family-owned company with 300 employees. The head office is in Ystad, Sweden, where also the subsidiaries Scanfill and Rondo Plast are located. A number of subsidiaries and sales offices are located within Europe as well as Asia and USA. 
Customized plastic compounds for the whole world
Since the very beginning, Scandinavia has been our main market and even though the Scandinavian market still remains an important part, we now have customers in Europe and throughout the rest of the world. Our ambition has never been to become one of the world's largest multinational manufacturers of plastic compounds, instead our strength is in offering a customized range of plastic compounds that provide the most unique and creative solutions available today.
Polykemi strives to be the best and most sustainable choice for each and every one of our customers.